Baglio Oneto Wine Shop
Wines of Baglio Oneto dei Principi di San Lorenzo, are the fruit of the wine tradition in Marsala since ancient times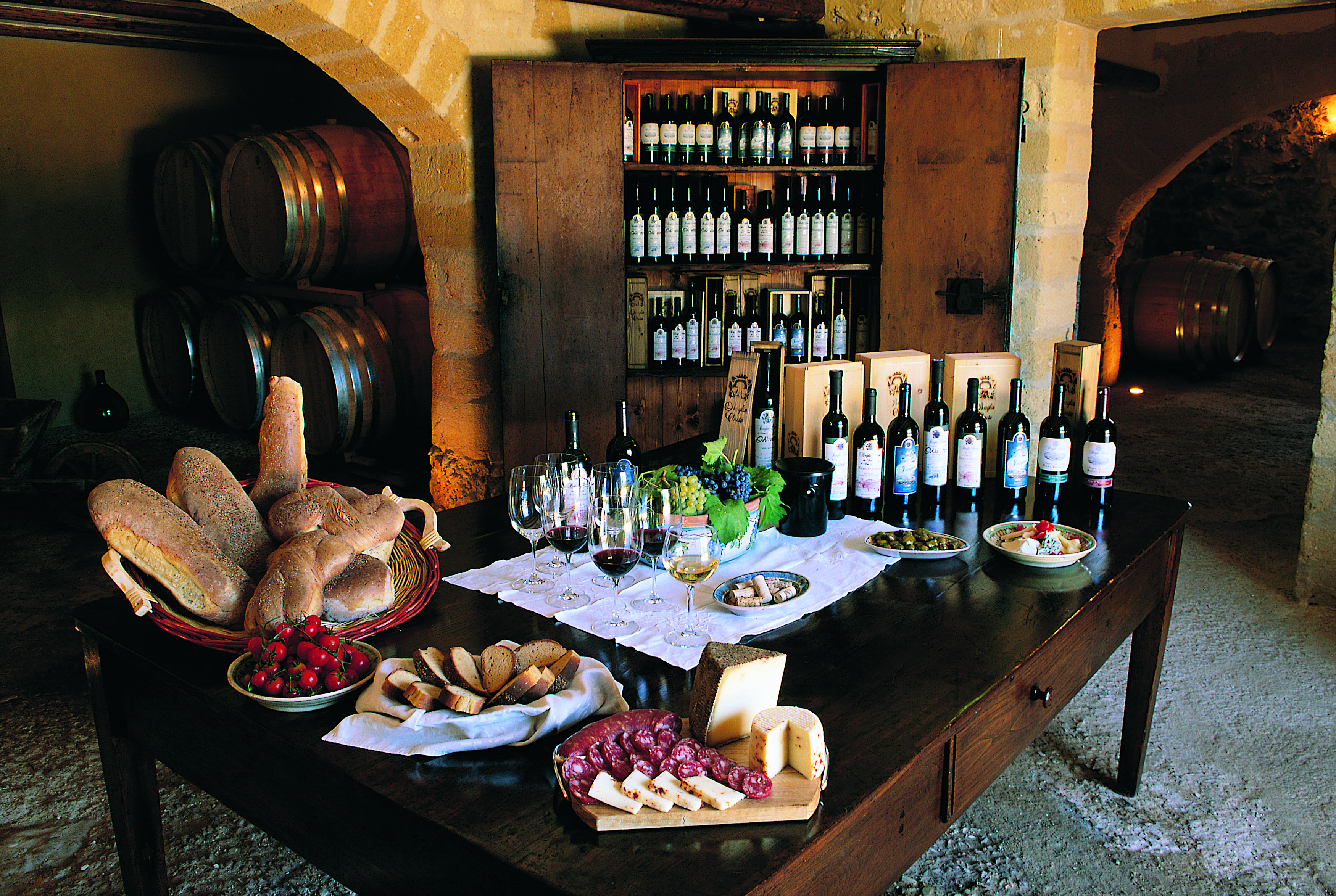 and the Baglio Oneto it was always their container, being born just as the place of production of wine and oil of the territory, very rich in vineyards and olive groves. Since 1700, was built by the Baglio Oneto family who wanted a special place from the point of view and climate conducive to the production of Marsala around 1800. It was in those years that the brand name "Oneto Principi di San Lorenzo" could claim the title of Official Supplier of the Apostolic Palaces in the Vatican.
After a long time, the Oneto Palmeri-family, wanted to restore the old label, giving life back to the historic cellar of aging, and thus produce wines of the territory voted to quality and small niche production to provide visitors and guests of the Resort a particular product that only you can appreciate Baglio Oneto.
Excellence and niche production
Wines Baglio Oneto dei Principi di San Lorenzo, have always been welcomed in domestic and international wine scene, winning several prizes and awards, which also include the listing in i Migliori Vini d'Italia nella Guida di Luca Maroni, Concorso Mondiale di Bruxelles and various Vinitaly.
Extra Virgin Olive Oil
In addition to the production of wines, Baglio Oneto dei Principi di San Lorenzo, also produces a special Extra Virgin Olive Oil made with pure Biancolilla and Cerasuola hand-picked olives in the grove of Baglio in days in late October and early November by entire Palmeri–Oneto family, becoming a day of celebration in contact with nature. The pressing of these vine olives made using the cold process, making this oil among the best oils in the province of Trapani for quality.

Wine Tasting in Wine Cellar
Is possible to taste these wines in the historic cellar of aging of the Baglio Oneto Resort, Marsala, Trapani. In the cellar you can discover and taste the full range of wines and taste the oil together with local products such as salami and Sicilian cheeses. The wine tasting includes a visit of the entire structure of the planted area.
Typical Wine Tasting:
Zibibbo Secco, Nero d'Avola, Marsala e Odinetto (Zibibbo Passito)
Extra Virgin Olive Oil
Cheese and Typical Product + Bread and Breadsticks
* Excluding "Riserva" Wines
Ecommerce Conditions and Terms
Minimum 6 Bottles

Shipment and Billing ONLY IN ITALY
Showing all 9 results