Discover our New Year's Menus

"La Calandra" Restaurant… grand gourmet experience.
"La Calandra" Restaurant is the starting point to have an authentic culinary experience. You can taste the typical Sicilian dishes with the guarantee of refinement and impeccable service by our expert Maitre. Our restaurant is open daily for lunch and dinner and also for local people who looking for an exclusive location to dine away from clichés and with the atmosphere of fairy tale and timeless.
*"La Calandra" Restaurant can be closed from November to January. For any informations about our timetables, Contact Us.

Every banquet is a story to tell and remember…
The Solera, Damaschino and Pignatello halls are part of the old country house of Baglio Oneto. Inside these rooms you can appreciate all the charm of the Baglio history. In the magical, elegant atmosphere you can organize your absolute charm events like Baptisms, Birthdays, Communions Confirmations or Graduation Parties.
The Solera room is also equipped with a beautiful fireplace, that will brighten with its heat your banquets. Furthermore, within the same room there is also a window on the wonderful landscape.
The Damaschino and Pignatello rooms are arranged on the sides of the Solera room and have equal square footage and the same charm. Also suitable as a second location for an aperitif or a dessert buffet after a meal.
"La Calandra" restaurant, if necessary, can provide space for banquets with more guests up to a maximum of 80 people thanks to its depth.
The inner court is, finally, the most impressive summer space and is perfect to celebrate your event in good weather.
For us, every event is a unique event in your life and for this reason we provide all our professionalism in counseling together all customizations suited to your tastes, and our staff will assist you in every way, from quotation to completion.

Excellence in Sicilian Tradition Dishes. At your service…
The excellent cuisine
will make
our
delicious
banquet with
wonderful
fish
and meat dishes
that recall
the Sicilian tradition
but
that will
perfectly
suit
your tastes
.
The freshness
of the ingredients
will surprise you
with the sophistication
of its incomparable
taste that make the
Baglio
Oneto
Resort
a benchmark
of
Sicilian
cuisine at the highest
level
in the province of
Trapani
and
Marsala
.
Our Chef
is
available for cooking
on request
special
dishes for children
,

celiac

,

allergic
and intolerant
of any kind
.
Just ask our
staff.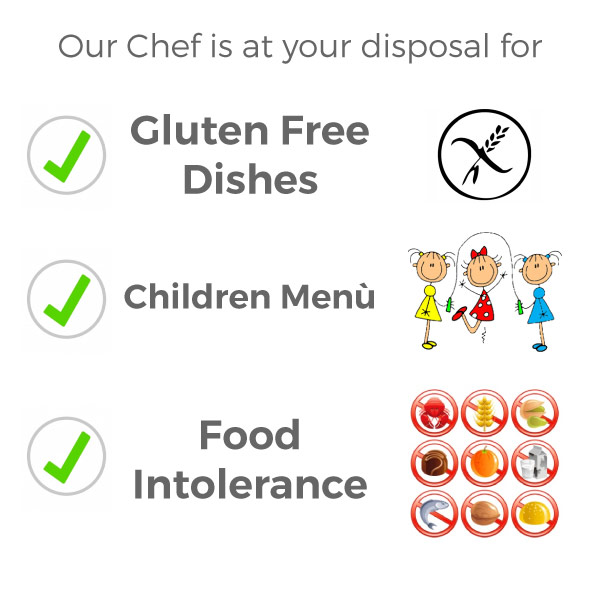 Call Us Today for further information about our Restaurant.